High Pressure Air Or Gas Driven Pumps & Package Systems
Welcome to McFarland Pumps, a member of the McFarland Pump Group.Since 1948, McFarland Pumps has been manufacturing high pressure air or gas driven pumps. Our plungertype chemical injection pumps, hydrostatic testing pumps and metering pumps are small, lightweight and easily maintained. Built with stainless steel, our air and gas driven pumps are corrosion resistant which make them suitable for industrial areas including offshore oil and gas platforms. McFarland Pump products are extremely durable with low maintenance costs.
McFarland Pumps offers single pumps, pump packages and custom engineered packages. Some of the industries we serve include:
INDUSTRIAL HIGH PRESSURE PUMP APPLICATIONS
PRESSURE TESTING / HYDROSTATIC TESTING
CHEMICAL INJECTION
Each pressure testing or injection application has characteristics that affect accuracy, including fluid compressibility, viscosity, and line length, among others. Our team will help you select the McFarland pump that provides the pressure, displacement, and cycle rate you require and adjust it under actual site conditions according to your requirements. When choosing your air operated pump/gas driven plunger pump, have in mind your desired output per day. Select the smallest pump capable of achieving the output flow rate within the maximum number of strokes per minute.
McFarland Pumps also provides installation and operation of your pump projects.
McFarland Pumps also provides installation and operation of your pump projects.
If you're looking for larger pumps, our sister companies, Stonebor Pumps and Tritan Pumps, also provides hydrostatic testing pumps, water jetting pumps and chemical injection pumps.

McFarland Pumps is a member of the McFarland Pump Group.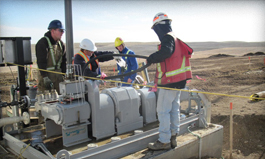 Keeping your pumps in the field and on the job directly translates to your pump productivity, competitiveness, and profitability, as well as to achieving high standards for safety and regulatory compliance.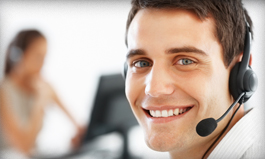 The McFarland team is ready to help you find the best pump for your needs. Please give us a call or fill out our form on the contact us page.
Additional Links